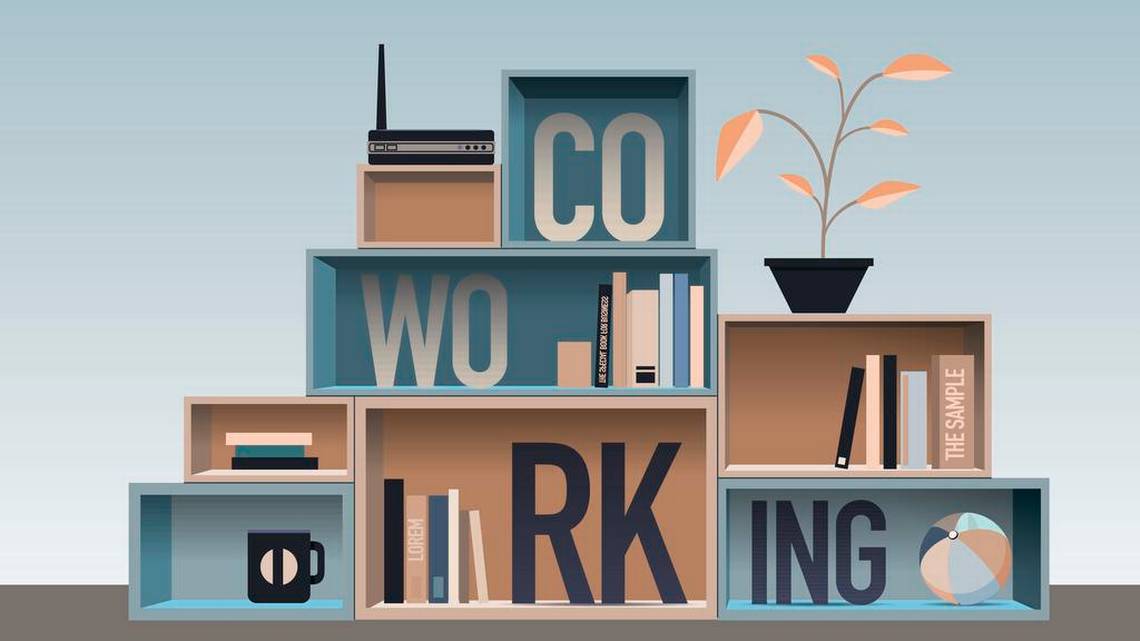 CEOs were asked: Ever larger companies are increasingly dropping traditional office leases in favor of co-working spaces. Is this something your company has considered? Why or why not?
===
Our offices are attached to the production facility; we need to be onsite for anything that pops up, so co-working spaces are not an option for our business.
Jennifer Cramer, CEO, co-founder, The Spice Lab
===
We love our current space, and recently expanded into a second floor, so moving is not in our future. Most co-working spaces aren't conducive to a design practice, as they lack the specialized equipment we rely on daily. Instead, we've incorporated elements of a co-working environment throughout our office to promote collaboration, support various work styles, and infuse a sense of fun with features like a ping pong table and shared kitchen space. Everyone in our office has a laptop, which allows them the freedom to work in a variety of spaces — whether that's with a team in one of the booths or conference tables or privately in a more secluded area.
Adriana Jaegerman, senior principal, managing leader, Stantec
===
We have used temporary and virtual offices in Europe and Asia in the past but only as a launching point for a new market. Given the highly sensitive nature of the attorney-client relationship in dealing with high net worth investors, we always need our own secure office space, usually modest in size.
José E. Latour, founding partner, LatourLaw
===
Our organization has a traditional lease and we will not be dropping the lease. Our space is used to deliver business consultations to clients; there is a business resource lab as well as meeting space for 60 people. Our members, community-based organizations and other partners, use our business resource lab monthly and we host meetings and training for business owners. The space allows us to meet our clients' needs.
Beatrice Louissaint, president, CEO, Florida State Minority Supplier Development Council
===
Yes, we transitioned to a co-working space over 18 months ago and we are very happy with that decision. We are a growing company and co-working spaces make it very easy to expand your space. Overall, it is also a great environment for the entire team.
Melissa Medina, president, eMerge
===
Co-working is one of the newest options in shared office space (our industry). We're continuing to see attorneys, solo business owners/professionals and remote professionals using shared office space, favoring private offices and casual use offices. And, more recently, growing businesses who need to establish satellite or branch offices but don't want to invest the CapEx are also joining the shared space movement, using companies like ours to obtain Class A space with a high service component.
Kelly Ramsden, managing partner, Office Edge and Legal Edge
===
Co-working spaces are a great alternative for some businesses. They offer an office-style environment that fosters autonomy but also creates an energy and mindset that can only come from interacting with fellow workers. If you can find a co-working space that aligns with your field of work, it makes this benefit all the stronger. This is not something the museum has considered for a few reasons, but especially to ensure the proper care and conservation of the art.
Chana Sheldon, executive director, MOCA
===
THE MIAMI HERALD