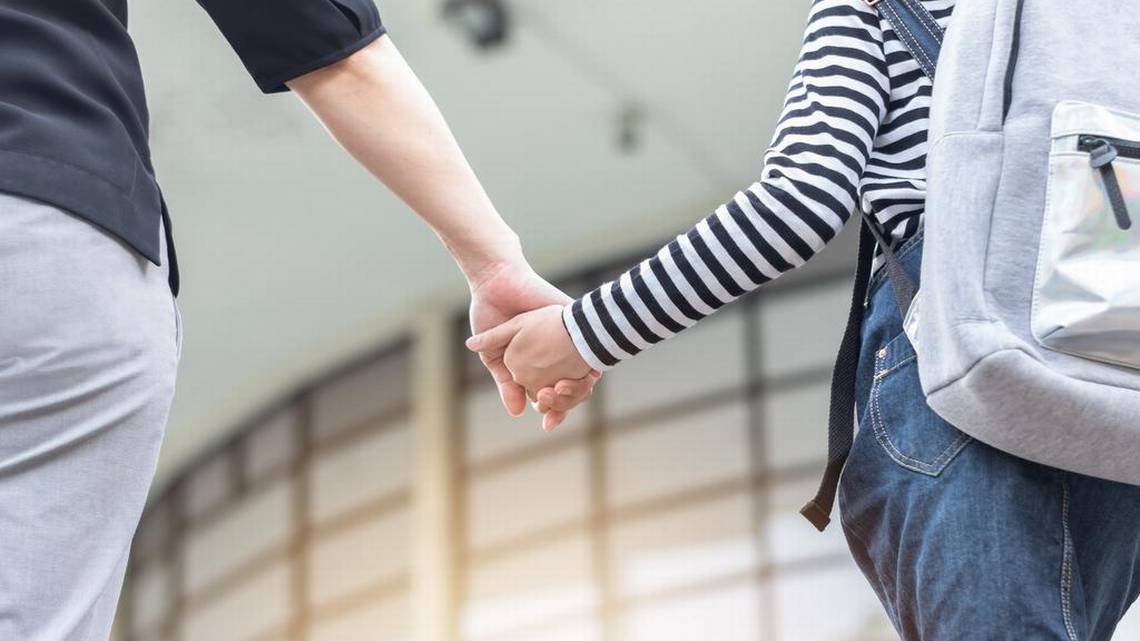 CEOs were asked: What major changes have schools you interact with made over this summer, whether from a business, academic, or even safety perspective?
===
Schools are taking a look at their curriculums to see if they're teaching children what they need to be successful in this day and age. A great example are the schools that participate in solar car races — they're teaching students that the future isn't about fossil fuels but rather clean energy. In terms of safety, I believe there is more to be done, such as increasing on-site security, safety drills and evaluations by outside professionals to identify weak points.
Tony Argiz, chairman, CEO, Morrison, Brown, Argiz & Farra, LLC (MBAF)
===
My children attend private school; their welcome letter was about continuing to learn how the kids are learning in different ways and encouraging that behavior and allowing them to explore while focusing on safety.
Jennifer Cramer, CEO, co-founder, The Spice Lab
===
Unfortunately, the biggest change I've seen is the increased focus on security and preparing students for active shooter scenarios. It's heartbreaking that teachers are training kids to react to these horrifying acts of violence. As a society, we can and should do better.
Adriana Jaegerman, senior principal, managing leader, Stantec
===
I'm an empty-nester, but feedback from friends suggests that concerns about gun violence are dominating many school leadership conversations.
José E. Latour, founding partner, LatourLaw
===
I have followed the issue of school safety and preventing gun violence very closely. Now that public schools must have police officers, I hope our schools will be safer. It's so unfortunate that resources are being spent on safety when teachers could use the resources to improve overall education. My personal opinion is that guns should be nowhere near schools, but we live in a world where mass shootings are the norm. Our congressional leaders need to enact gun reform now.
Beatrice Louissaint, president, CEO, Florida State Minority Supplier Development Council
===
The school my children attend have now hired a full-time cybersecurity/security expert. They have also reassessed and changed their security protocols. I think it is necessary for all schools to reevaluate their emergency and security protocols given the unfortunate events that have been occurring in schools throughout our nation.
Melissa Medina, president, eMerge
===
Innovation is central to our success at Miami Business School (MBS). We recently launched our path-breaking Master of Science in Sustainable Business with 25 students from 11 countries. It combines science with business in a single curriculum. MBS is also now part of the OneMBA Consortium that enables executives to earn their MBAs by studying at five business schools in Asia, Europe and Latin America, as well as here in Miami. Finally, we run more bridge programs for high school students and undergraduates considering business careers, including a two-week summer program for more than 25 minority high school students interested in commercial real estate careers.
John Quelch, vice provost, University of Miami Dean, Miami Business School and Leonard M. Miller University Professor
===
An increased focus on outcomes. This remains a crucial area for "new-age" models but also for traditional higher ed institutions that are under more pressure from state and federal agencies on driving employment outcomes. With current student debt crises, it's all about return-on-investment.
Ariel Quiñones, co-founder, Ironhack
===
Miami-Dade County Public Schools started the school year with more than 130 new programs and initiatives designed to continue the innovation, academic rigor, parental engagement, and increased efficiencies in operation under the leadership of Superintendent Alberto Carvalho. As in past years, MDCPS emphasized pushing boundaries related to green and sustainability initiatives.
Chana Sheldon, executive director, MOCA
===
THE MIAMI HERALD