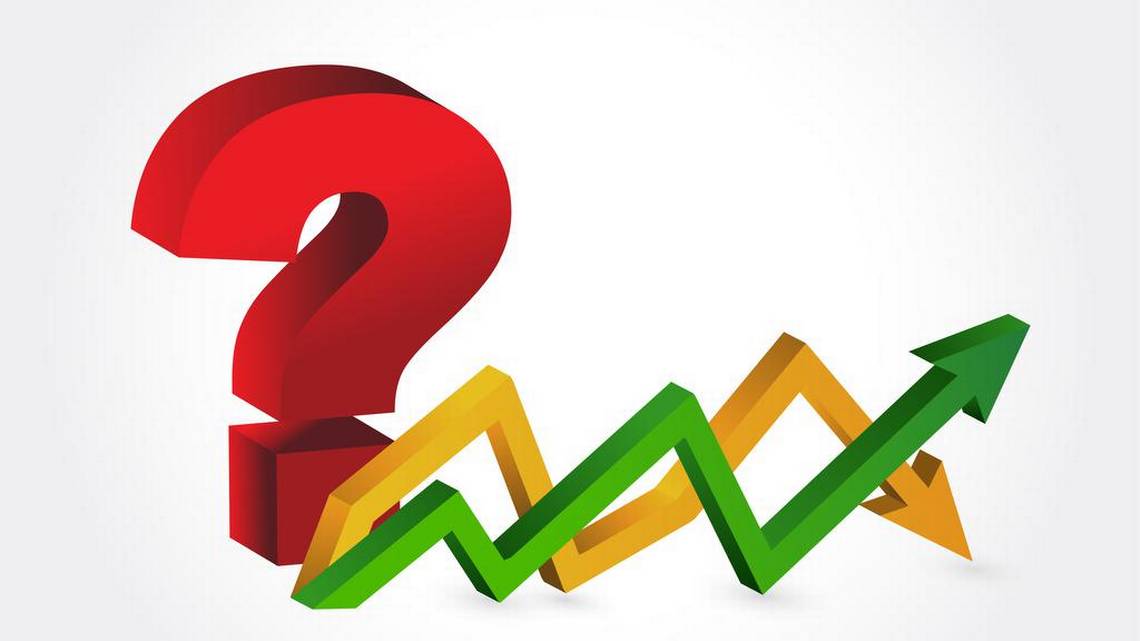 CEOs were asked: Economic winds seem to be shifting. Are you scaling back at all in your organization?
===
We're fortunate that we are not seeing our business impacted yet. At the end of our fiscal year, our revenue was higher than in 2018, and we are striving for continued growth in the coming year. However, to be prepared and to help our clients achieve their goals, we're using this time to get ready for an eventual downturn, investing in learning and development as well as other business needs to be at the top of our game.
Tony Argiz, chairman, CEO, Morrison, Brown, Argiz & Farra, LLC (MBAF)
===
We have no plans on scaling back, just the opposite. We are committed to bringing quality food products to market and the growing need for clean eating and transparent packaging only fuel our goals.
Jennifer Cramer, CEO, co-founder, The Spice Lab
===
We monitor economic conditions and continually work to make sure our team structure is optimized for client needs and market demands through all types of economic cycles. At the moment, we're continuing our strategic hiring efforts with a focus on building a team to best serve our clients. The economic winds are ever-changing, but as a global provider of a wide variety of engineering and design services, we're ideally diversified to manage potential shifts in the market.
Adriana Jaegerman, senior principal, managing leader, Stantec
===
As an investment immigration law firm, global economic instability feeds demand for our services as people seek to immigrate to perceived safe havens. Accordingly, we are not scaling back our small Miami home office; in fact, our offices in Asia will likely be adding staff early next year if the market anxieties continue.
José E. Latour, founding partner, LatourLaw
===
We are not scaling back. What we are doing is trying to identify more value-added membership benefits. Also, we are developing strategies to improve customer service to keep our constituents happy. The goal is to retain and grow our membership base. Lastly, we are exploring partnering opportunities with for profits and other nonprofits and fee for service initiatives.
Beatrice Louissaint, president, CEO, Florida State Minority Supplier Development Council
===
Not scaling back. As a matter fact, we are in full growth mode; however, we are always budget-conscious, making sure we are being smart in how we are spending our dollars.
Melissa Medina, president, eMerge
===
We have to be prudent in adding to the permanent headcount of faculty and staff. We are fortunate that many Miami Business School alumni are pleased to serve as part-time adjunct faculty or volunteer mentors for our students. Against the national trend for business schools, demand for our graduate degree programs has increased by double digits both this year and last. However, we cannot be complacent. While a downturn can increase demand for full-time programs (because students see fewer promotion prospects at work so take a time out to study), it can also decrease demand for part-time programs (that employers become less willing or able to subsidize).
John Quelch, vice provost, University of Miami Dean, Miami Business School and Leonard M. Miller University Professor
===
Quite the contrary. We continue to grow our Miami-based team as well as other locations around the world. The education sector has historically been a counter-cyclical, and we think that the underlying trends of the digital transformation of most industries will continue to demand tech professionals.
Ariel Quiñones, co-founder, Ironhack
===
At Office Edge, we are sensitive to what our clients are experiencing. To help them manage expenses, many of our administrative and legal support services are available on a per-minute pricing model that enables cost savings without affecting our high standard of service. We've managed many businesses, large and small, over the past few decades and as a result we do a lot of efficiency consulting for our clients. As for our own business, our model is sustainable and we are actually hiring several additional team members.
Kelly Ramsden, managing partner, Office Edge and Legal Edge
===
I believe in a proactive approach — budgeting accordingly and building community partnerships to ensure a steady stream of support in the event of a downturn. MOCA North Miami, thankfully, has not experienced any signs of a weakening economy.
Museums have four revenue sources that might be impacted by a recession: Visitation, fundraising, gift shop sales, and venue rental. Our museum is accessible for patrons of all means — admission is affordable and many programs are free — and so we would not expect a significant decrease in visitation in a recession. Indeed, there is anecdotal evidence of an increase in cultural participation during recessions. The arts are often seen as an escape from the stress and problems of daily life.
When an economic downturn is anticipated, it is a good time to look at the mission of the institution. To concentrate on the fundamental and essential aspects of the museum — exhibiting, collecting, conserving and interpreting art — keeping an emphasis on the collection and exhibitions. We look at activities at the institution and ask: What is indispensable? To who? And at what cost?
Chana Sheldon, executive director, MOCA
===
THE MIAMI HERALD