Over the course of his career the Miami-based lawyer has found the time to navigate immigration law, work on behalf of the federal government, release music, and even help to pioneer online legal writing.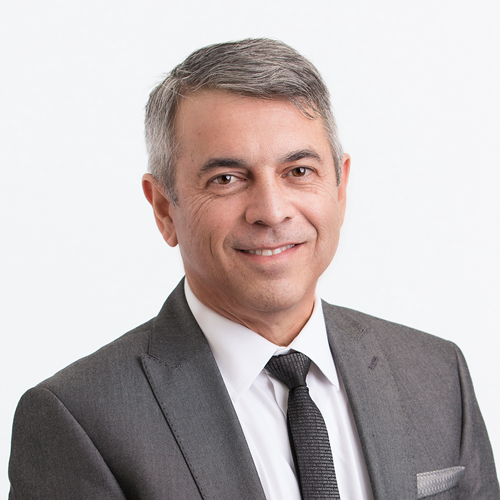 Jose Latour, founding partner of Latour Law.
If there's a single defining feature of José Latour's legal career, it's travel. Whether it's freely moving between different disciplines and areas of specialty or trekking around the globe, the Havana-born business immigration attorney has never been one to stay tied to a single job or home base for long. When Latour caught up with the Daily Business Review in May, he had recently returned from a retreat for one of his newer roles, namely, serving on Audubon Florida's board of directors.
"A lot of people think 'Oh, you're in the Audubon Society, you're a birder?,'" Latour shared, taking great care to emphasize he's not a particularly avid bird enthusiast. "I'm interested in all animals, but what drew me to Audubon was the agenda, especially the water agenda." Speaking on the environmental organization's work concerning water quality, climate change and attempts to "negotiate that perpetual balance between the demands of society and the environment," the attorney said he's found himself among good company.
"You could not cherry-pick a more impressive, intelligent, passionate, caring group of people who have the least amount of time to donate to this, but do it anyway," Latour said. "It's been very inspiring."
Even as his titles and places of principal business have changed, Latour's need for continual inspiration has remained a constant throughout his professional life. After earning his undergraduate and law degrees from the University of Florida, the Miami-based attorney took the Foreign Services exam on a whim only to wind up working for the U.S. State Department. Although he found meaningful employment immediately out of school, Latour freely admits he "was one of those people who went to law school because I didn't really have a plan."
"I wasn't a passionate lawyer [as though] I knew I wanted to be a litigator," he said. "I didn't know if I was going to practice law, but I knew I was interested in international business generally." Following a three-year stint as a U.S. consular officer in Mexico and Equatorial Guinea in Central Africa, Latour returned to the city he grew up in, Miami, to make a pivot into the private sector.
"Nobody quits the State Department unless they have some kind of a personal [problem] like health issues or something like that," he said. "I had a lot of people trying to talk me out of it, including the department. I was offered some really great posts.
"For me, at that point in time, I just knew that I didn't want to be a government employee my entire life," he added. "It was very rewarding. I had gotten great reviews. I enjoyed it, but it was just … I can't explain it."
Upon his return to the Magic City, Latour immediately set himself apart as the rare law school graduate to take the bar exam several years after earning his J.D. After founding his immigration advisory firm LatourLaw in 1991, Latour soon found himself working alongside high-profile clients on how to navigate the world of visas and bringing skilled candidates to work in the U.S.
"By '92 my business had grown substantially, and by '93 I was doing really well," the attorney said. "What I was doing at the time was all related to administering the immigration needs of large physical therapy companies, large health care providers, you know nurses. … We would do the pharmacists for Eckerd Drugs."
While his practice grew at a steady rate and he refined his niche, Latour remained restless. Between the founding of LatourLaw and today, he managed to find time for several sidewinding undertakings, including the occasional record release or two.
"I have always been very, very inspired by music as a songwriter, but at the same time I was rational enough to know that the accomplishments and the lifestyle that I wanted was not going to be provided for by that," Latour said, recounting his history of singing in bands through college, law school, and even his diplomatic period. While serving as a vice consul in Juarez, Mexico, Latour played with a band he likened to "something out of a Tarantino movie."
"I'd be driving my '66 Chrysler Newport with these two conga drums, and every time I'd cross the border — even though I had diplomatic plates — [border officials] would see the two conga drums," Latour recounted. He said it became a "very funny" weekly ritual for his drums and vehicle to be searched for illicit substances. "I've never toured and I've never really performed regularly, so it's sort of like a … like a studio recording [situation]."
In addition to flexing his creative muscles through music, Latour was also an early proponent of blog culture and using the internet as a platform to write about his area of expertise.
"I'm so old that when Inc. magazine named my business one of America's top 10 Internet-based businesses in … 1999, it was before anybody knew the word blog," he said. Noting that the early worldwide web provided him with a venue that had yet to be flooded with content, Latour attributed his early success to his propensity for writing in an off-the-cuff manner he contends has become the norm in online discourse.
"I wasn't BSing people. I would tell people what was wrong, and why this visa that sounded so good might not be the best thing for them," he said. "I'm probably the first and only immigration lawyer … blogging about U.S. global taxation and why a 'green card' is not necessarily the best thing for a lot of rich people. It's sort of … against my own interests to do that.
"I think that people really appreciated that you didn't sound formulaic, that I was telling them my genuine opinion, even though it might be contrary to the Kool Aid that everybody else was pushing," he added, noting he caught a lot of flack in the late 2000s and early 2010s for criticizing elements of the EB-5 Immigrant Investor Visa Program. "I still blog, but today there's 10,000 guys writing about what a couple of dozen of us [were] writing about 20 years ago."
Considering his array of accomplishments and accolades, Latour said he's most proud of having helped "thousands of people successfully navigate immigration to the U.S. from other countries" using his financial and legal savvy.
"I've been doing this for so long and so much goes wrong in immigration: you're dealing with multiple government agencies, and people tell you the truth always," he said. "But I've been doing this crap since 1991 and nobody's ever demanded a refund from me, nobody's ever filed a bar complaint, and nobody's ever gotten in deep trouble because of a mistake that I made."
José Latour
Born: July 1961, Havana, Cuba
Spouse: Carmen Latour
The Daily Business Review