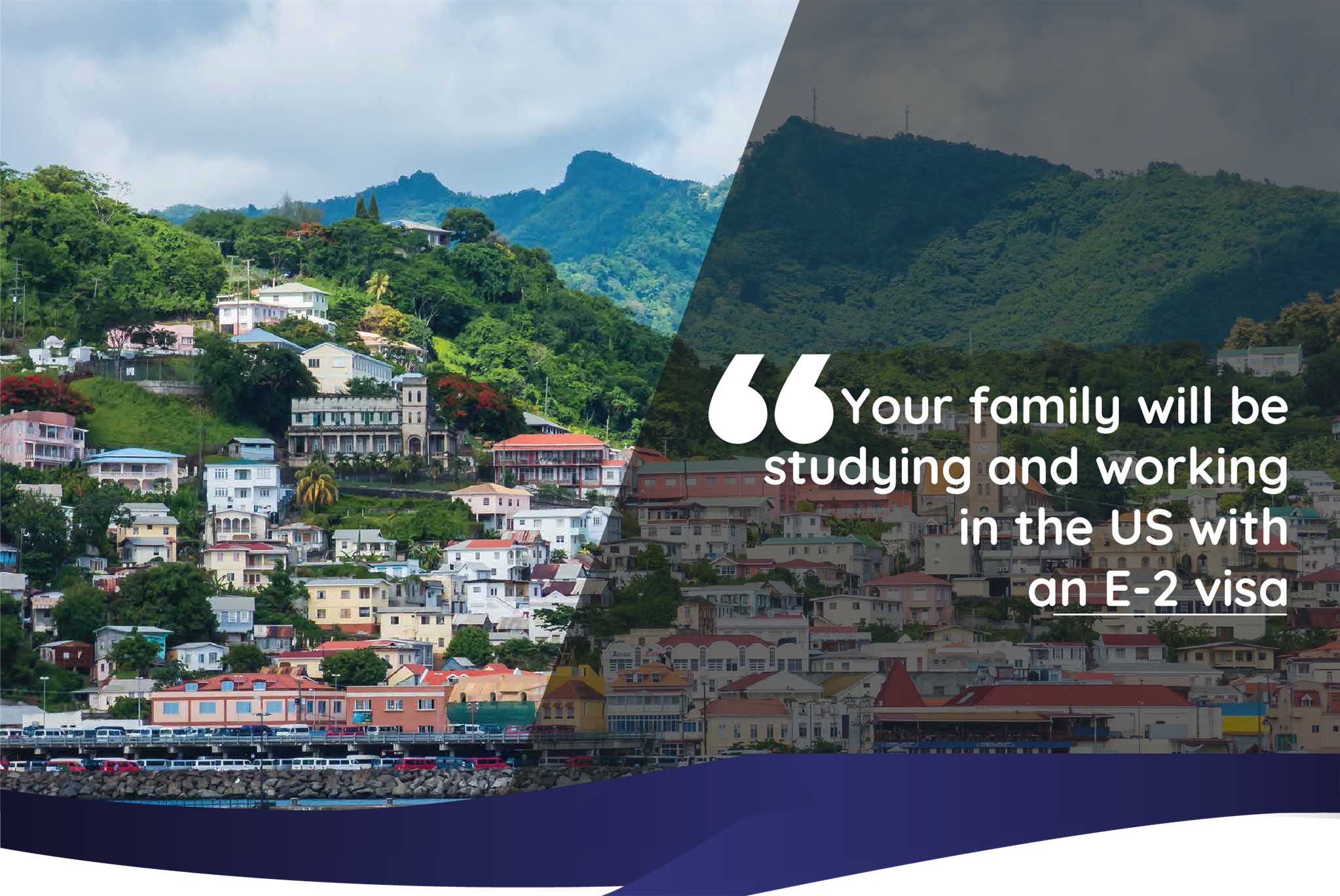 Introduction to
E-2
E-2 is a treaty investor visa. This visa is granted only to nationals of countries where the United States maintains a trade and maritime treaty (the Treaty). Vietnam is not a member of the treaty, so Vietnamese nationals must procure another nationality and passport from a country which DOES have such a treaty with the U.S.

Learn
about E-2 Visa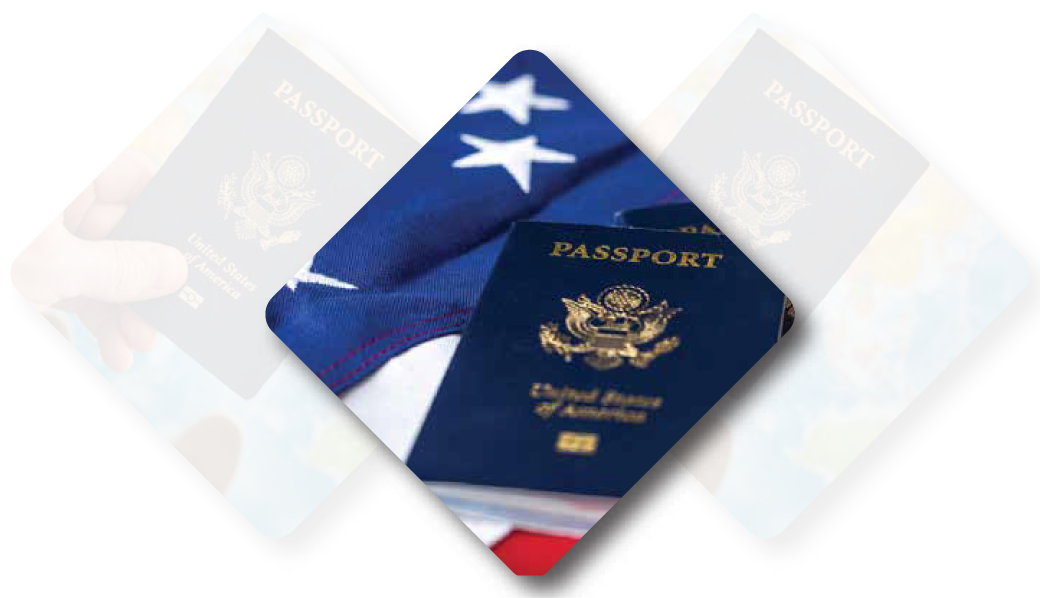 • Prerequisites for an E-2 visa?
| An E-2 Investor must be entering the U.S. to make a viable business investment which is significant and will result in U.S. job creation and favorable economic impact to the U.S. E-2 businesses can range from conventional retail, hospitality, and food service enterprises to manufacturing, services, technology, and other for-profit activities.
• Requirements to Qualify for an E-2 visa?
General Qualifications of a Treaty Investor
To qualify for E-2 classification, the treaty investor must:
| Be a national of a country with which the United States maintains a treaty of commerce and navigation. (In the case of Vietnamese investors, LatourLaw exclusively offers Grenada's CBI investor program)
| Have invested, or be actively in the process of investing, a substantial amount of capital in a bona fide enterprise in the United States.
| Be seeking to enter the United States solely to develop and direct the investment enterprise. This is established by showing at least 50% ownership of the enterprise or possession of operational control through a managerial position or other corporate device.
| An investment is the treaty investor's placing of capital, including funds and/or other assets, at risk in the commercial sense with the objective of generating a profit. The capital must be subject to partial or total loss if the investment fails.
| The law does not specify a minimum amount of investment but LatourLaw considers investments in excess of U.S. $150,000 as generally acceptable. USCIS rules define "a substantial amount of capital" as:
| Substantial in relationship to the total cost of either purchasing an established enterprise or establishing a new one.
| Sufficient to ensure the treaty investor's financial commitment to the successful operation of the enterprise.
| Of a magnitude to support the likelihood that the treaty investor will successfully develop and direct the enterprise. The lower the cost of the enterprise, the higher, proportionately, the investment must be to be considered substantial.
| A bona fide enterprise refers to a real, active and operating commercial or entrepreneurial undertaking which produces services or goods for profit. It must meet applicable legal requirements for doing business within its jurisdiction.
| The investment enterprise may not be "marginal". A marginal enterprise is one that does not have the present or future capacity to generate more than enough income to provide a minimal living for the treaty investor and his or her family.
• E-2 visa benefits?
| Rapid review time.
| Investors are entitled to live and work anywhere in the United States.
| Spouses of investors are also granted a work permit to work freely for US businesses.
| Children under 21 years of age enjoy US education rights.
| No specific management expertise requirements, not limited to any particular business sector, and it does not specify the form of investment.
| Does not require joint venture with US partners; E-2 investor can own 100% of the business.
| The visa is granted for 5 years and continues to be renewed indefinitely, assuming continued business operations in the US.
| No minimum stay in the United States. You can delegate daily management in your U.S. business and travel back to Vietnam as often as needed.
| Pay only taxes on income generated in the US. Not subject to global tax policy like EB-5 investor. (Subject to US tax provisions; consult your U.S. tax professional for specific information on IRS rules)
• How do I get a green card with an E-2 visa?
| The E-2 visa allows Investors to experience life in the U.S. for their families on a trial basis.
| Subsequently, an E-2 investor who decides to pursue US permanent residency in the future can structure their existing investment (or a new investment) to successfully segue the family from E-2 Treaty Trader visas to EB-5 Immigrant Investor permanent residency.
• How do I apply for an E-2 visa?
Vietnam is not currently listed in the US Maritime and Trade Agreement. Therefore, Vietnamese investors can apply for an E-2 visa in three steps:
Step 1: Procure a second passport/nationality from a country with a US Treaty of Trade. LatourLaw exclusively works with the Grenada CBI program for reasons our professionals will explain.
Step 2: Open a business enterprise in the US.
Step 3: Apply for the E-2 visa for investor and family members.

Grenada
naturalization
investment program

Grenada is located in the Caribbean Sea and is part of the Commonwealth of Nations (formerly the British Commonwealth.) Procuring a Grenada passport via CBI gives the investor visa-free travel to the 53 member countries of the Commonwealth. As of 2018, Grenada citizens enjoy visa-free travel to over 115 countries, including the Schengen area, the UK, Hong Kong, China, and many more exciting destinations.
Grenada is the only Caribbean country in the treaty offering a CBI program.
The nation has extensive political, economic and political ties with the United States and it is characterized by social stability and national security, Grenada's naturalization investment program is the best and fastest option for any Vietnamese investor seeking access to an E-2 Investor Visa and a life in the U.S. for their family.
GRENADA CBI PROGRAM REQUIREMENTS
Please contact LatourLaw for specific information on the requirements and costs associated with procuring Grenadian nationality through the nation's Citizenship By Investment (CBI) Program.
LatourLaw Law Offices Miami and LatourLaw Vietnam
are the only legal advisory services for the
"Grenada naturalization investment and US E-2 business visa application".
CONTACT
Vietnam Office:
A: 6th Floor, Sai Gon Tower,
29 Le Duan Street, Ben Nghe Ward, District 1, Ho Chi Minh City
Hotline: 0938.61.30.62
Phone: +84 28 7303 2168
Email: vietnam@latourlaw.com
Our blog